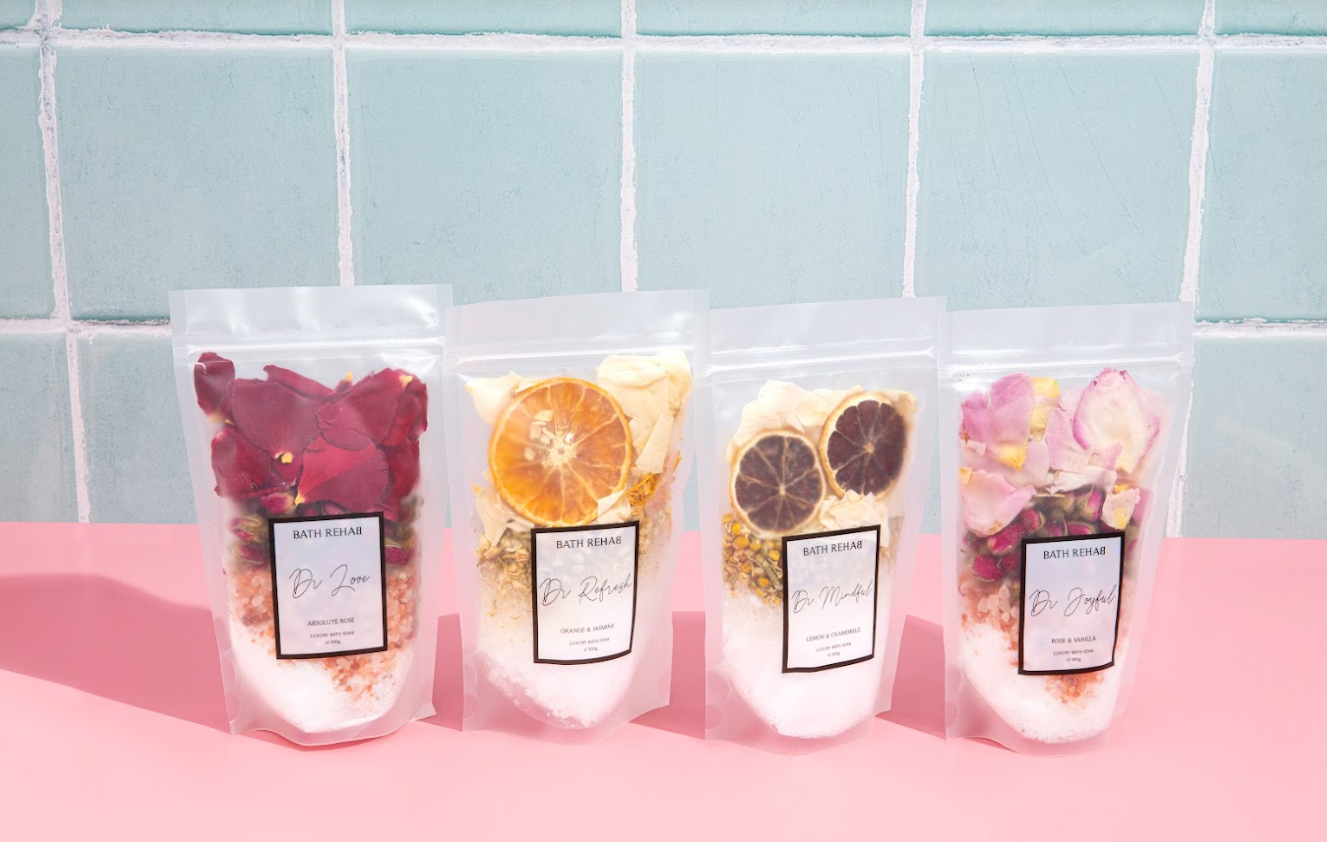 Have a soak on hand for when you need it most...
We created the Dr Therapy bath soak collection to help give you a little self indulgence when you need it most.
Each soak has unique, natural-healing ingredients that can assist with the different problems life throws at you.
Including Dr Love, Mindful, Refresh, Joyful, Calm & Mellow.
How big are the soaks?

Pouches are approximately 300g and Jars are 1kg
How many bath's do I get from each?

You will get 2 bath's from our pouches and about 4-6 from the big jars!
How do I get the benefits?

The Dr Therapy collection is best to have on hand so when you are feeling the blues on a random weekend or nigh after work, you have something that can help!

Simply set aside 20+ minutes, run yourself a hot bath, pour in your bath soak and enjoy a luxury staycation at home.
What you should know

Please be aware that the product may mix slightly when shipped. 
Place your questioShould I just buy them separately?n or heading here

We designed this to give you easy access to the ultimate bath experience. Plus, you save more money when you bundle!
Who is this for?

These are perfect for the person who gets a little bit stresses sometimes and needs a ritual to help them relax! Have a soak on hand for every occasion of the blues.