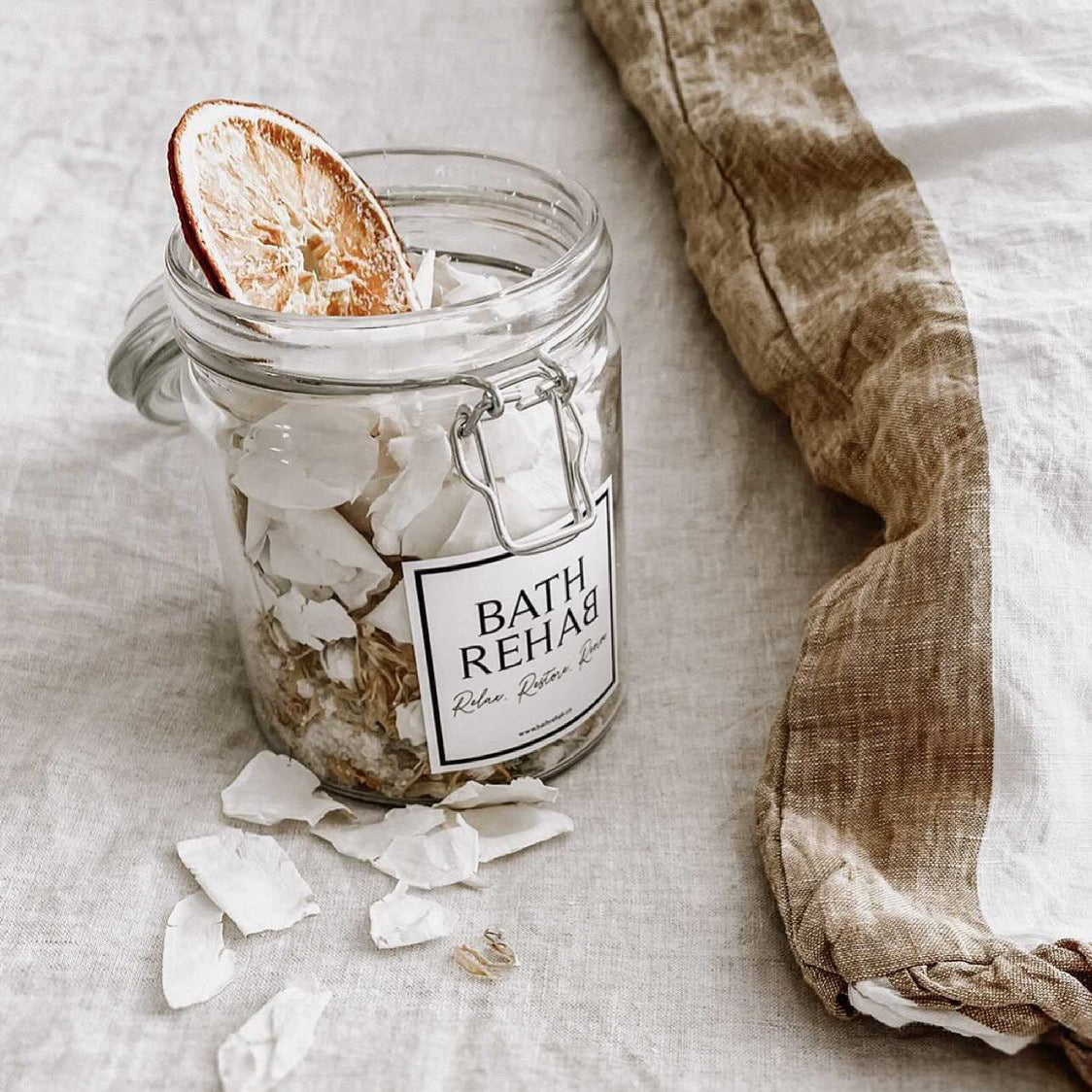 If it's good enough for Cleopatra!
You may be familiar with Cleopatra for her milk bath's but did you know that she was actually a bigger fan of Dead Sea Salt baths? She even put her famed beauty down to her salt baths rather than her milk baths! Her love of Dead Sea Salt even led her to persuade Marc Anthony to conquer the regions surrounding the Dead Sea so that she would have exclusive access to the sea.
Cleopatra used the Dead Sea extensively in her beauty regimen, and she commanded that infrastructure be built around the Sea so that she could establish pharmaceutical and cosmetic clinics to offer salt therapies to privileged guests.
What are the benefits of Dead Sea Salt?
A natural exfoliator
The gentle, but abrasive texture of Dead Sea Salt makes it a great exfoliator which when combined with its high sodium content, helps remove dead skin cells leaving you with fresh, revitalised skin. 
Replenishes skin's moisture
Dead Sea Salt contains minerals like calcium, zinc and potassium which work to promote moisture retention.
Purifies your pores
Dead Sea salt has wonderful antifungal, antimicrobial, and antibacterial properties that help cleanse and detoxify the pores by driving out oils, dirt and other impurities. This helps to eliminate acne, pimples, blackheads and whiteheads. 
Helps calm skin allergies
 A Dead Sea Salt bath can help sooth skin issues such as eczema and psoriasis. The rich minerals work to exfoliate dead skin, help calm inflammation, and fight off allergens and microbes. 
Sooth sore joints and muscles
A Dead Sea Salt bath is a great way to relax and unwind but it is also a great way to sooth sore joints and muscles. The bromide in Dead Sea Salt can ease muscle cramps whilst the anti-inflammatory and detoxifying agents help reduce joint swelling, soreness and stiffness.
Help fight off pro-aging free radicals
Many of the minerals in Dead Sea salt fight off oxidation in the skill cells by eliminating free radicals, helping your skin looking younger and more vibrant. It's fibroblast-protecting and hydrating properties also help to keep the skin looking plump and refreshed.